The Power of Storytelling
11th of March 14:00-14:30 CET
The ability to tell stories is a skill that drives all aspects of life. Most people fail to connect with this amazing skill because they do not understand the various layers that drive a good story. Storytelling can be used to engage the audience in meaningful ways, by rendering connection, humor, persuasion and impact.
The true power of storytelling stems from its essence and age-old experience. For thousands of years humans have embraced the magic of stories and for thousands of years stories have propelled humans into new ideas, and new ways of embracing what it means to be human.
Imagine you could learn how to tell stories that create this kind of impact. Stories that drive your message into the imagination of your audience, thereby activating their willingness to believe, and their instinct to engage. Storytelling is both fundamental and significant if you want to grow as a master communicator. 
In this course, David JP Phillips outlines the building blocks of storytelling, decoding its structure, exploring its origin and deciphering the signalling substances that translate and contribute to its power. 
We welcome you, to the Magical Science of Storytelling.
Efficiency is key
19th of March 14:00-14:30 CET
The ability to be efficient means that your time has been mastered. Have you mastered your time?  We have all been there, experienced days that seem to be driven by a magical force, allowing us to answer all emails, complete tasks and find time to live a meaningful life. 
However, we have also had days that seem to hold on for dear life, struggling to get through the various tasks at hand and sacrificing our personal time in order to get things done. Imagine you could learn how to optimise your time, boost your productivity, harness the power of performance and feel amazing while achieving your goals.
This is possible, and we would like to show you how. In this course we will explore the superpower of creating more time and learning to maximize your productivity by understanding that you can be efficient, if you simply master a set of core skills.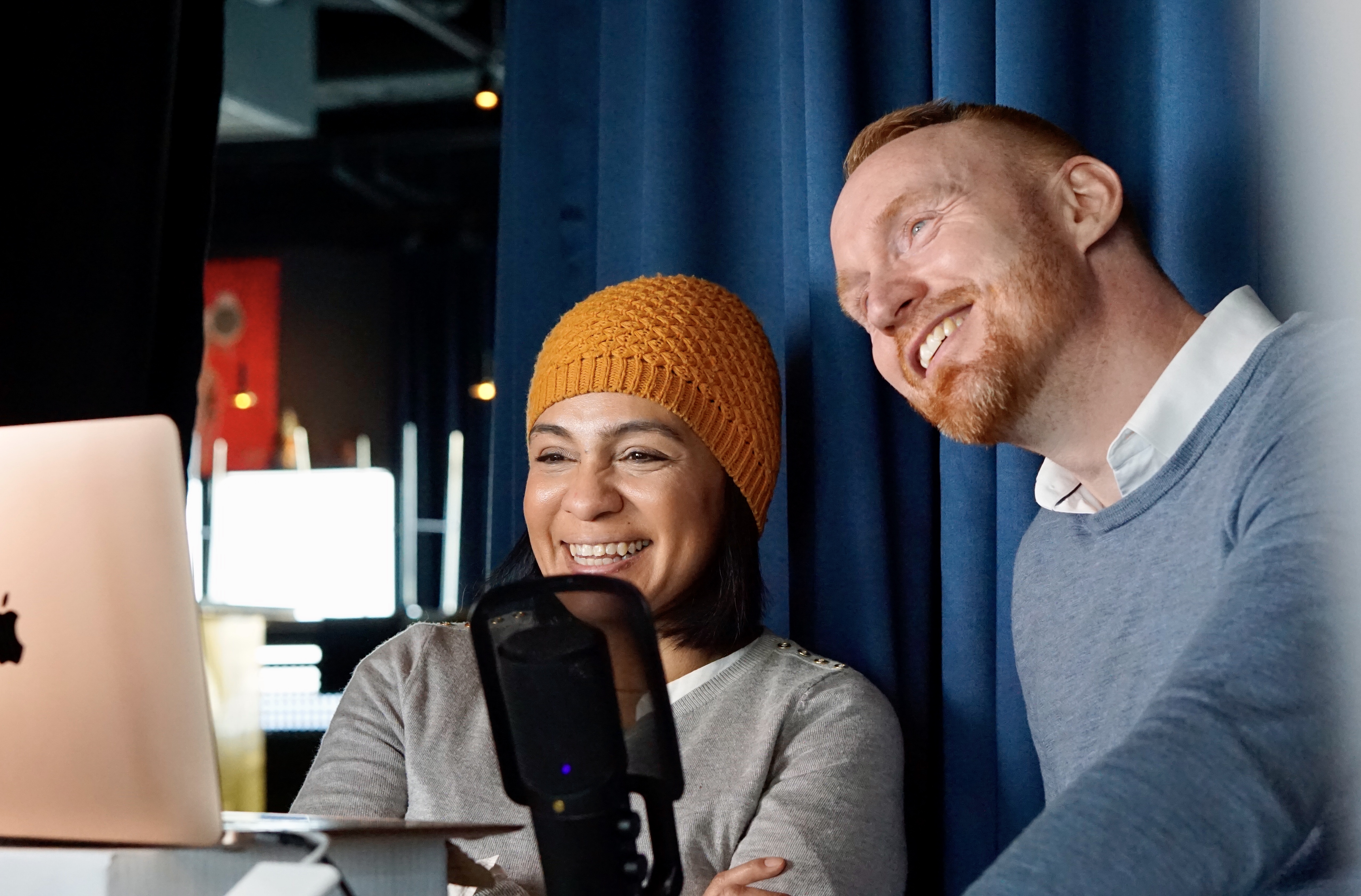 Digital Presentation Skills
29th of March 14:00-14:30 CET
In an ever changing world, where the digital arena has become the new normal, it is more important than ever to stand out and establish a digital presence. 
Do you have a digital presence? Do you feel confident within that presence? A digital presence is easy to achieve if you understand the fundamentals of the digital space, functions and the expectations of your audience. Preparation is key and will allow you to develop confidence in your ability to navigate the technical aspects and master the art of delivering your message with impact.
In these 30 minutes we will dive into the deep end of digital presentation skills and teach you how to reach through the camera, create impact, and influence the audience in a relevant way.
Cancellations/alterations policy
Purchasing a ticket for Skills of Titans gives you access to 3 live-streamed events. Ticket fees are non-refundable, you can however change the email address associated with your ticket and give your spot to someone else. Changes to your ticket need to be made no later than 10th of March 2021 at 14:00 CET. 
All keynotes are LIVE, not recorded and will not be possible to view again afterwards.
LET US OPEN YOUR EYES TO WHAT'S POSSIBLE.